If you need repairs, maintenance, or a new system installed, the technicians at Southeastern Cooling are ready for any job.

Our air quality expert have the specific knowledge and experience to evaluate and change your air quality.


Regular HVAC maintenance not only increases the efficiency of your equipment, it also extend its lifetime. Protect your investment with a maintenance agreement.

AIR CONDITIONING AND HEATING SERVICES
Repairs, service, maintenance, installation, and replacements. When you contact us, we'll come to you and work to fix the issue as quickly as possible. After all, we don't want our customers to be left shivering at home in the cold or to be forced to swelter at work in the hottest months of summer.
We take pride in our work. Read what our customers are saying about us!
"Tech came in with a great personality and explained everything in a manner where I understood what he was doing. I was very pleased with the service and will be referring them to all my friends and family."
- Peggy T.
"I am so extremely grateful and satisfied with what Jason and Billy did with my gas logs. After being installed for years and never working, I called at 3 in the afternoon. They were at my house at 8 in the morning and got them working. When I ran out of gas, they were here in 2 hours and got the tank changed out for me. The icing on the cake? When I got home later that night, Billy called me and talked me through getting the pilot light relit! At 8pm! Way after his day was finished, he made sure I was good. This has been the best experience. I cannot tell you how happy I am. I will forever use Southeastern Cooling with Billy and Jason."
- Ann B.
From your first meeting to installation and follow-up, independent American Standard Customer Care Dealers are here to make your decision comfortable and worry-free. The program is made up of hand picked dealers who are ready to listen, evaluate and find solutions that work smarter for you and your home.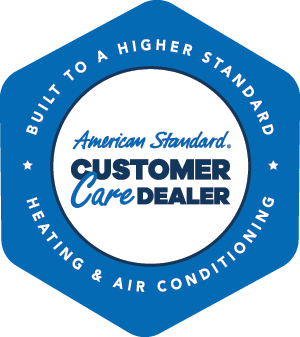 Stop by for air conditioning, heating, and indoor air quality information and advice. We want to help you stay happy and healthy in your Alabama home.
What 's at the top of your fall to-do list? Make sure it is your furnace. 
Read More